What our Clients are Saying
We have been clients of Pet Polishers for nearly 15 years. During that time, our dogs have been meticulously cared for and consistently professionally groomed. Our three dogs go into the mobile van muddy and stinky and emerge with shiny, clean, freshly-scented coats. The Pet Polishers folks are prompt, polite and very personable. Our 15 year relationship speaks for itself – Pet Polishers is the only mobile groomers we trust with our dogs. I give them a five star rating.
- F G
Our family has been with PET POLISHERS for over 12 years. They are always, prompt and professional. Above all else, our pets are not STRESSED anymore. Having PET POLISHERS come to house has been a heaven send for us. As long as we have pets, we will always use PET POLISHERS
- Geri Boyce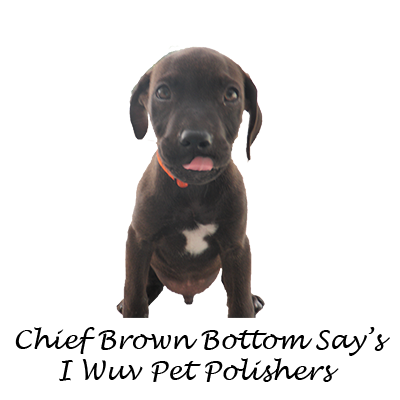 After not having favorable outcomes with other pet grooming companies, I contacted Pet Polishers and was pleasantly informed that they come to your house. I began using them with our first puppy –a Pekinese. They groomed her for nearly five years. After she left us it took eight years to get courage to get another puppy – Sugar, a Maltese. I attempted to take her to several facilities but each required her to dropped off in the morning and picked up in the late afternoon, keeping her in a cage most of the day. If you have ever had a Maltese you know how set in their ways they are. Sugar will only eat and drink from us – not from a bowl that someone else put down – which meant she would go all day without food or water and she would shake the whole time – this certainly was not good. I searched and found that Pet Polishers was still in business and called them. Sugar is now 7 years old and has a happy relationship with all the groomers. No matter who comes to the house, the whole service is performed in about an hour and she looks absolutely beautiful. Like any girl just out of the beauty shop she loves to show herself off (yep – she is beautiful). The service is prompt and even is they are going to be more than five minutes late, they will call. I have recommended Pet Polishers to many people who do not want to leave their pets off at a strange place for a day and who knows what kind of treatment during that time. If you want caring individuals who provide a quality service to your pet – I can highly give this company an A+.
- CB
The convenience and service from Pet Polishers are both great. They always show up on time, and my dogs are always happy to see them. The groomers take a special interest in each dog and really spoil them. Thank you Pet Polishers, Bev in Lakeway
Join The 1000s of Happy Pet Polishers Customers!